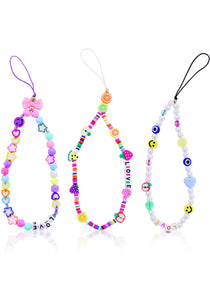 Phone Straps are definitely this years IT accessory. 
You will see any celebrity wearing these phone chains on each selfie. 


We are offering different kind of pearl colors and combinations. Just pick yours at checkout by stating, 1,2 or 3 (from left to right) let us know which one to pack within your parcel! 


These phone straps fit on any handy cover which has a whole on the side of its cover!